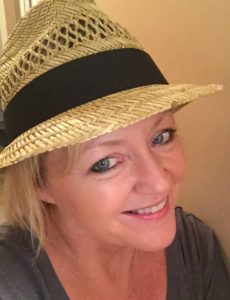 Terri Marshall is a New York City based freelance writer and editor whose work includes travel, lifestyle, wine, spirits and all things chocolate. Terri's regular outlets include TravelSquire.com, RoamRight.com, JustLuxe.com, and Around Wellington magazine where she is the author of a monthly "Travel with Terri" column.
She is part of the TravelingMom network where she writes the Globetrotting Grandmom column with a focus on adventurous grandmoms and multi-generational travel. She is an editor and contributor to SheBuysCars.com covering cars, lifestyle and travel.
Terri served as the National Chocolate Examiner for Examiner.com for seven years. Her delicious new chocolate blog, Tripping for Chocolate, is in the works.
As the web editor for Tim Leffel's TravelWriting2.com site, Terri interviews editors, travel writers and bloggers sharing their stories, experiences and advice. Her work has also appeared in Private Clubs Magazine, International Living, Recreation News and in projects for Google. She has been a featured guest on Peter Greenberg's Worldwide Travel radio program and Denver's KZKO Radio former Morning Express show. She's a member of North American Travel Journalists Association – NATJA.
Happiest when she's globetrotting, Terri has covered destinations all over the United States, Europe and into Central and South America. Favorite adventures include reindeer driving in Norway, fishing for piranhas in the Amazon jungle of Peru and hanging out with penguins in Antarctica.